If you are looking to buy a new mattress, you should definitely read this Emma Original mattress review. This popular option comes from the German maker that decided last year to launch in Singapore. If you are not familiar with this brand, you should know that Emma is one of the biggest mattress makers in the world.
The Emma Original mattress has seen great success in many countries and it's a great addition to the local market. As you expect these days, this is another boxed mattress but we will talk about it later. My mattress came almost a month ago so it's a good time now to move to the full review below.
What's inside the Emma Original mattress?
The Emma Original has a straightforward design and features 3 foam layers. In detail, these are:
A breathable foam layer that is designed to keep the sleeping surface cool during the night. Moreover, it adds bounce which is something that most foam-only mattresses lack.
A pressure relieving foam layer that features a 7-zone system. It's designed to provide customised support but also the needed pressure relief for your joints and spine.
A supportive foam layer that aims specifivally at your lower back. It also helps to minimize motion so you and your partner have a better sleep.
The mattress measures 25cm in height and the image below shows us how it looks from the inside. All the layers that are used here follow the OEKO-TEX 100 standard so they are free from any harmful substance.

Is the cover any good?
The cover of this mattress is made of 99% polyester and 1% elastane. They decided to use this blend because it has a number of properties. Polyester is breathable and that means that the sleeping surface will stay cool during the night. Moreover, polyester is very durable so you will enjoy your mattress for a really long time. The added elastane ensures that the cover will stay in place which is important, especially for a foam mattress like this one.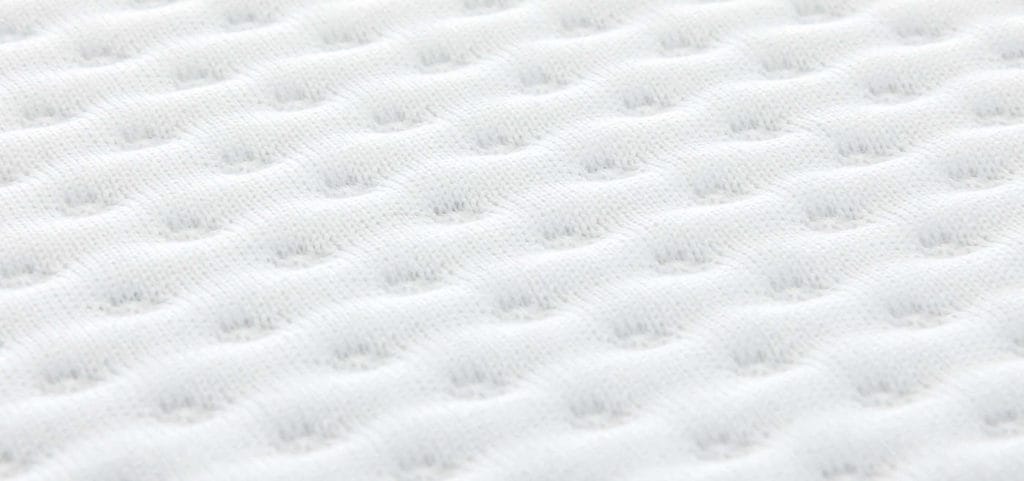 On the sides, they have added handles that will help you move the mattress if you need to do so. This is great thinking and it shows that the people at Emma care about the practical stuff. Finally, at the bottom, they have added anti-slip elements that will keep the mattress in place. The design of the cover is a modern one and I personally like it. The upper part is white with the side part featuring a dark grey colour. If you want to clean this cover, you can pop it inside your washing machine so it's very easy to maintain. Overall, this is a high-quality cover that was designed with practicality in mind.
How firm is this mattress?
I want to continue with this Emma Original mattress review and talk about its feel. Most of the boxed mattresses these days come with a medium-firm feel and this mattress is no exception. If I use my virtual scale here, I would say it's a 6.3 with 10 being really firm. I want to talk now about the different sleeping positions and how this mattress performed.

Starting from the back position, the mattress felt supportive and well-balanced. I was comfortable in this position and I was impressed by its pressure relieving properties.
Turning to the side position, the foam layers reacted quickly and sinkage increased. My spine alignment was neutral and I felt well supported. There was no discomfort on my hips area and the Original mattress did a good job in this position.
Finally, turning to the stomach position, the mattress supported well my weight and although it's not as firm as I would have liked, it did a pretty good job in this position. Pressure relief remained great and overall this a mattress that can suit the majority of sleepers.
Beign a foam-only mattress means minimal motion transfer and that makes it ideal for couples. On the other hand, edge support could be better but it's still good for such a mattress.
How will it be delivered?
This mattress is a rolled one so you should expect it to come packed in a carton box. After you open it, you should let it rest for a bit (1-2 hours) and then it's ready to be used. Emma offers a free delivery service that usually takes 2-5 working days. All deliveries are handled by Janio so you should expect good service. In my case, it was 3 working days and the whole process was smooth. I was frequently informed about the process of my order and they followed the promised timeline. Overall, they offer great service and that is expected from a maker like Emma.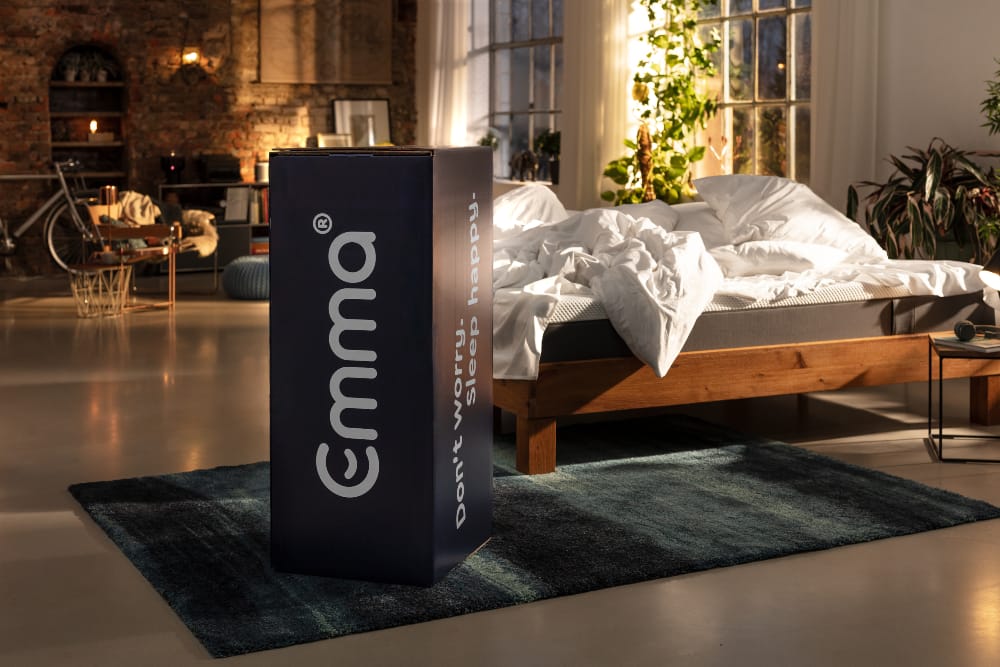 Does this mattress come with a trial period?
If you decide to buy an Emma mattress, you will get a 100-night trial period that allows you to try the mattress first before you decide whether you want to keep it or not. In the case you are not happy with it, you can return it and get a full refund. The process is not a complicated one and all you have to do is contact their customer service department and they will arrange everything for you.
Besides the trial, you will also get a 10-year warranty that will cover you for a really long time. Of course, you should make sure you read the terms and conditions so you know exactly what is included. Overall, this is a complete package and Emma did a great job here.
How much will it cost me?
The Emma Original mattress is available in 3 sizes so you don't have many options to choose from. The smaller size (Single) sells for $629 with the bigger (King) going for $1,329. Having said that, they run frequent promotions so you won't probably have to pay the full price. For example at the moment of writing there was a 49% off promotion. The table below has pricing information for all available sizes.
| | | |
| --- | --- | --- |
| SIZE | DIMENSIONS | PRICE |
| Single | 190x90x25 cm | $629 |
| Queen | 190x150x25 cm | $969 |
| King | 190x190x25 cm | $1,329 |
Is this a good mattress to buy?
This is always a tough question to answer but I will do my best now that I am about to complete this Emma Original mattress review. In my opinion, this mattress is ideal for those looking for:
A foam-only mattress that is designed for every type of sleeper.
A high-quality mattress that is very supportive.
A mattress that comes with excellent service and support.
If you look for all these, the Emma Original can be a great option. It comes from a maker that has sold countless mattresses abroad and it features great specs. It's a great all-rounder that comes at a great price. For all these reasons, I highly recommend it.
Emma Original Mattress Review
PROS
Works well for every position
Excellent cooling system
100-night trial period
CONS
Edge support could be better