In this Origin Hybrid Pro mattress review, I will talk about this newly released premium option from the German brand. After seeing great success with their Origin Hybrid mattress, they felt that there was room for improvement and this is how the Pro version was created.
Origin is a brand that launched in Singapore some years back and their boxed mattresses are now quite popular. The main reason for that is the fact that they present great value for money. Mine arrived around three weeks ago so it's a good time now to move to the full review below.
60% OFF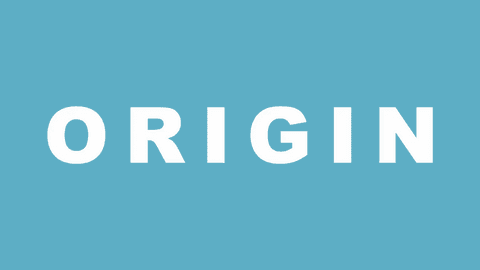 Origin Mattress
Up to 60% off mattresses at Origin
What is this mattress made of?
The Origin Hybrid Pro mattress features 5 layers plus the cover. In detail, these are:
An Aeroflex natural latex layer that is there to provide your body with buoyant support. This is great for those who suffer from lower back pain.
A natural wool layer that adds comfort. Moreover, wool can regulate temperature very efficiently and it's naturally anti-dustmite and anti-bacterial.
An ErgoCoil micro-springs layer that can provide instant support. This type of spring allows airflow and has the ability to minimize motion transfer.
A CloudCool memory foam layer that is there to provide your body with the needed pressure relief. This type of foam is designed to stay cool during the night so you can have a comfortable sleep.
An ErgoCoil support springs layer that features a 7-zone system. They are designed to provide your body with customised support for different parts of your body including your head, shoulders, lumbar, hips, and legs.
The mattress is 11 inches thick and in the image below we can have a better look at what it looks like from the inside.

Is this a good cover?
One of the best things about this mattress is its cover. Origin decided to use Polar Silk Tencel which is one of the best materials I have seen. It's designed to stay cool during the night (up to 5° less) and it comes with a plush feel that will make you think that you sleep on the clouds. Tencel is an eco-friendly material that is hypoallergenic so if you are a sufferer, this can be a great option. The sleeping surface feels soft and the Hybrid Pro mattress definitely feels premium.
The design is a beautiful one featuring black sides and a white top. Moreover, they have added 4 handles that will help you move it when needed. This is very practical especially if we consider the weight of this mattress. If you want to clean it, you should use a cloth and mild detergent and unfortunately, this is not a removable cover. Overall, the people at Origin did a great job here and this is definitely one of the best covers I have seen.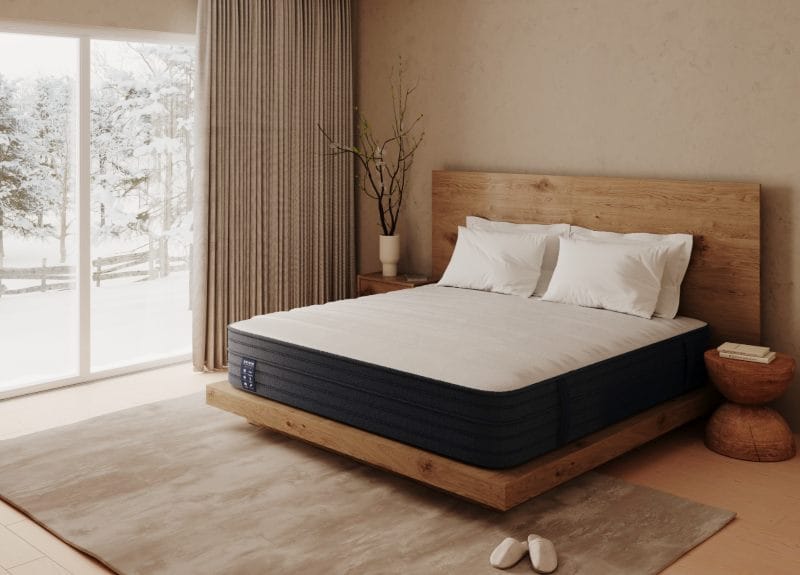 How firm is this mattress?
I want to continue now with this Origin Hybrid Pro mattress review and talk about its feel. During the design process, they wanted to create a mattress that would suit all body types so this one comes with a medium-firm feel. If I use my virtual scale here, I would say it's a 6.5 with 10 being really firm. Let's talk now about the different sleeping positions and how this mattress performed.

Starting from the back position, the mattress hugged my body and the support was great. My spine was in perfect form and I felt that this mattress had excellent pressure-relieving properties.
Turning to the side position, the spring layers adjusted quickly and sinkage increased. This helped my spine to align properly and I was comfortable in this position. Support was great and I was really impressed by the performance of this mattress.
Finally, turning to the stomach position, the mattress managed to handle my weight well and I was comfortable in this position. Pressure relief was good and the zoned system did a great job supporting my hips and shoulders. Overall, this is a great all-rounder so it will suit most sleepers.
The Hybrid Pro mattress has excellent edge support so you will get the same performance across the 4 corners of the sleeping surface. If you share your bed with a partner, there is minimal motion transfer so you won't disturb each other during the night.
Is there a free delivery?
All Origin mattresses come with same-day free delivery and that is something that is truly unique. If you are willing to pay an extra $20, you can even have your mattress delivered within 2 hours. The same cost applies to specific time slots so you have great flexibility with them. I decided to go with their standard service and my mattress was delivered within 5 hours. The courier was polite and the whole process was very straightforward. Overall, this is definitely the best service you can find in Singapore and I couldn't be happier with it.

Will I get a trial period?
When you buy from Origin, you will get a 120-night trial period that will give you plenty of time to try this mattress before you decide whether you want to keep it or not. In case you are not happy with it, you can return it and get a full refund. It's an easy process that makes buying a mattress online way more simple. Moreover, you will also get a 15-year warranty that will cover you for a really long time. To read more about it, you can visit their warranty page. Overall, this is a fantastic package and it's definitely one of the best you will find in the market.
How much will I pay for this?
This mattress is available in 4 sizes so you have a number of options to choose from. The smaller size available is the Single one and it will cost you $999. The most expensive size is the King one and it sells for $1,599. However, the people at Origin run frequent promotions so you will probably pay less than that. The table below has pricing information for all available sizes.
| | | |
| --- | --- | --- |
| SIZE | DIMENSIONS | PRICE |
| Single | 91 x 190 x 28cm | $999 |
| Super Single | 107 x 190 x 28cm | $1,199 |
| Queen | 152 x 190 x 28cm | $1,299 |
| King | 183 x 190 x 28cm | $1,599 |
Who should buy this mattress?
This is the question that I need to answer now that I am about to complete this Origin Hybrid Pro mattress review. I think that this mattress would be ideal for those looking for:
A hybrid mattress that is designed for all sleeping positions.
A premium mattress that is built with excellent materials.
A mattress that comes with a 120-night trial period.
If you are looking for a mattress that has all these features, the Hybrid Pro should be high on your list. It's a proper premium mattress that comes with an affordable price tag and this is hard to pass. Pair it with great service and we have a winner here!
60% OFF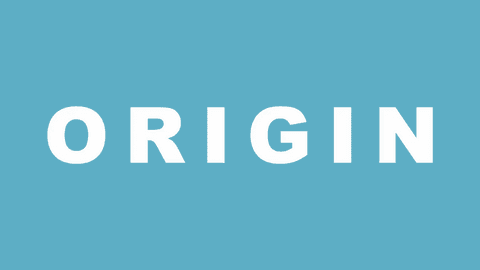 Origin Mattress
Up to 60% off mattresses at Origin
Origin Hybrid Pro Mattress Review
PROS
Fantastic materials
Great for all sleeping positions
120-night trial period
CONS
Cover is not removable