In this Noa pillow review, I will talk about this affordable option that can improve the way you sleep. Sometimes people buy a new mattress but they don't see much difference. This can be due to the fact that their pillow is not the right one. For this reason, you should make sure you use the right pillow.
Noa is a popular maker that has seen great success in Singapore. After releasing the Noa Luxe mattress, they felt that the time was right to create a pillow. What is different here though is the fact that this pillow is available in 3 different firmness profiles. This way, they can satisfy all their customers and this is truly great. The Noa pillow comes with free delivery and it measures 50 x 75 cm. Mine was delivered almost ten days ago so it's a good time now to move to the full review below.
Construction
This pillow is designed as a down alternative so the engineers at Noa decided to use microfibre fill. Depending on the firmness profile, each pillow has a different density. For example, the soft version comes with a density of 675 g/sm while in the firmer version, this number is about 810 g/sm. Microfibre is a breathable material and this pillow is designed to stay cool during sleep. All Noa bedding is manufactured in Portugal by one of the oldest textile factories in this region. It was established back in 1921 in the Guimaraes area and they have been making bedding for more than a century now. The video below tells more about their story. Overall, this is a well-made pillow and Noa did a great job here.
Cover
When designing this pillow, they wanted to add a premium character so they decided to use 100% cotton with a sateen weave. This is a great combination that feels great. The design is a plain one and personally, this is something I didn't like that much. All fabrics used here come with an OEKO-TEX STANDARD 100 certification and that means they are safe for human health. Unfortunately, the cover is not removable and if you want to clean it, you should use a commercial specialist. This is something you should know before you buy this pillow. Overall, this is a nice cover that will do the job.

Support
As you already know, I enjoy sleeping on my stomach so I decided to get the soft version. I think that the medium version would also suit me but I decided to play it safe. The pillow is well balanced and I felt well supported. I also slept on my back and it did a great job with my head and neck. If you are a side sleeper, you should probably get the medium or the firmer option. It's important to choose the right one but if you feel that your pillow doesn't suit you, you can return it and request a refund. You have the right to do so within the first month. Overall, this is a good pillow for those looking for an affordable option.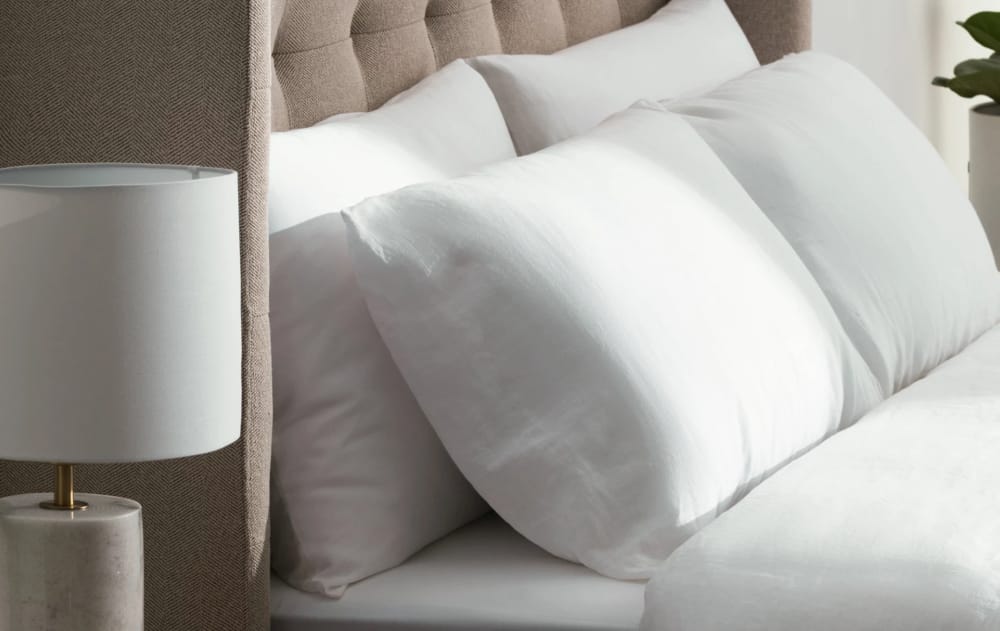 Who should buy this pillow?
This is not an easy question to answer but I will do my best since I am about to complete this Noa pillow review. If you look for an eco-friendly down alternative, this should be high on your list. In my opinion, I have reviewed better pillows but at this price point, it's hard to ask for more. If you have a tight budget and you look for a high-quality pillow, this is definitely an option to consider.
PROS
Available in 3 different firmness profiles
Made in Portugal
30-day return policy