If you sleep hot, you should definitely read my Origin Arctic Pro pillow review to find out more about this cooling option. After seeing great success with the Origin Hybrid Pro mattress, the people behind the Origin brand decided to create a pillow that comes packed with great features.
This one is a quite big pillow measuring 75 x 50 x 15 cm so you should have this in mind before you buy it. When you order one, you will get free same-day delivery along with a 2-year warranty. In addition, all Origin pillows come with a 7-night trial period so you have a whole week to try it and decide later whether you want to keep it or not. Mine arrived almost 10 days ago so it's a good time now to move to the full review below.
Construction
The Origin Arctic pillow features an interesting design. The first internal layer is made of Refresh Fibre which has the ability to dissipate heat and wick away moisture. Underneath that, there is a layer made of Arctic cubes which are made of cooling memory foam. They are designed to adapt to your head and neck so you get customised support. Finally, at the bottom, there is an Arctic Cool layer that features phase-change technology to actively absorb, store, and release heat when you need it. This is very impressive and it's what you need especially during the summer.
This pillow is hypoallergenic so if you suffer from any allergies, this can be a good option. Additionally, it's anti-parasitic and anti-microbial so you can forget about dust mites. Overall, this is a high-quality pillow and the people at Origin did a great job.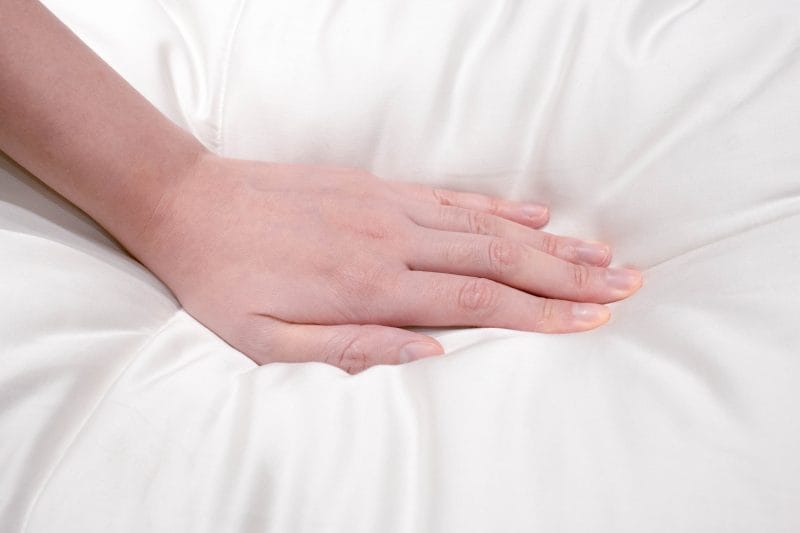 Cover
The cover of this pillow is made of Polar Silk Tencel. This is a material that has a number of great properties. Firstly, it's breathable so the sleeping surface will stay cool during the night. Secondly, Tencel is naturally anti-bacterial and anti-microbial. That makes it ideal for allergy sufferers. Finally, Tencel is an eco-friendly material and Origin is a brand that shows its environmentally friendly profile.
The cover features a mesh border that increases airflow and it features a modern look. I personally like this design and I think it's a contemporary one. If you want to clean it, you can remove it and pop it inside your washing machine. This is very practical and I like when makers think this way. Overall, this is an excellent cover so no complaints at all.
Support
I have already mentioned in the past that one of the most important things you should consider before buying a pillow is its height. The Origin Arctic Pro pillow features a 15cm height and that means that it's only good for the back and side position. This is such a high loft so stomach sleepers should look elsewhere. In terms of support, the memory foam cubes work great and I felt that they did a pretty good job with my head and neck. Pressure relief was also great and I woke up feeling refreshed. Overall, this is a supportive pillow but it will only suit side and back sleepers.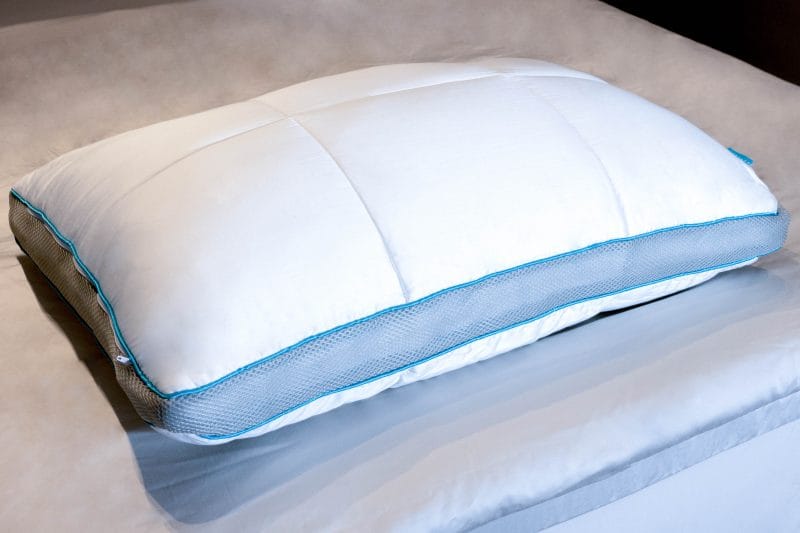 Is this a good option?
This is not an easy question to answer but I guess I have to do it since I am about to complete this Origin Arctic Pro pillow review. In my view, this would be a good option for those looking for:
A cooling pillow that is designed for the hot summer weather.
A memory foam pillow that is supportive and well-balanced.
A pillow that is built with excellent materials from a name you can trust.
If you look for all the above, the Arctic Pro pillow should be high on your list. Its main limitation is the fact that it's not built for front sleepers but if you don't fall into this category, this is a great choice. Origin did a fantastic job here and this is a pillow I can recommend.
Origin Arctic Pro Pillow Review
PROS
Fantastic cooling system
Pressure relief is great
7-night trial period
CONS
Not great for stomach sleepers