In this Origin Superior Coolmax pillow review, I talk about this latex option from the German maker. Most people know this brand for their mattresses and the truth is that the Origin Hybrid mattress is a true best-seller. That made me really curious to try this pillow which was delivered to me around three weeks ago.
This pillow measures 65cm x 40cm x 13cm and if you decide to buy one, you will get free same-day delivery and a 2-year warranty. Additionally, you will get a 7-night trial period that allows you to try it first and decide later if you want to keep this or not. This is a great package but this is something I expected from such a maker. It's time now to move to the full review below.
Construction
The Coolmax pillow has a straightforward construction. It's made of a single piece of latex foam that is infused with cooling gel. They did this process to add extra cooling properties to natural latex. Besides that, this type of material can mould to the shape of your head and can provide it with the right level of support. Moreover, latex is a naturally antibacterial and anti-dust mite material so you can sleep without any stress.
But the good properties don't end there. Latex is impression-resistant so it can hold its shape for many years while still feeling soft. That means that you will enjoy this pillow for a really long time. Finally, if you suffer from allergies, this pillow is hypoallergenic so it can be a great choice for you. Overall, this is a well-made pillow and I think that Origin did a great job here.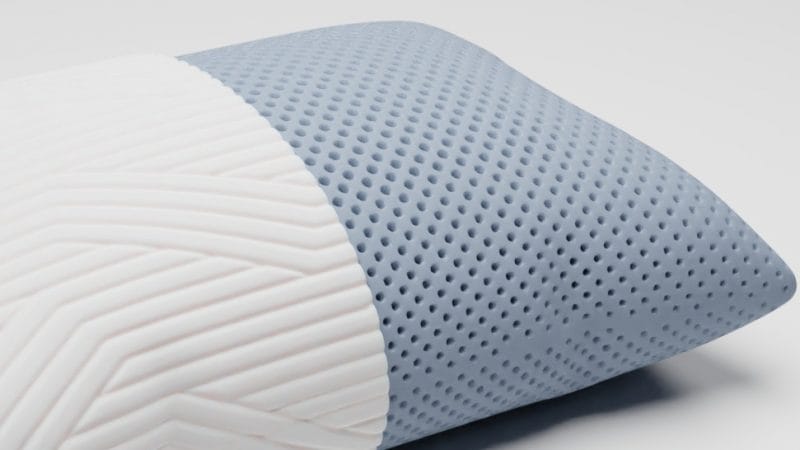 Cover
One of the things I really like about this pillow is its cover. They decided to use a Tencel blend that has a number of properties that make it a great choice. To begin with, Tencel is an eco-friendly material that is made of natural raw material wood. Besides that, this type of material is naturally hypoallergenic which means is good for people with sensitive skin. Finally, Tencel is a very breathable material so this pillow will stay cool during the night.
The design of the cover is a nice one and it feels quite premium. The cover feels soft but strong at the same time. If you want to clean it, the good news is that it's a removable one and it's machine washable. Overall, this is a great cover and I am glad they went with a Tencel blend here.
Support
One of the most important factors that you should consider before choosing your next pillow is its height. In my opinion, a pillow should have a profile that measures around 10-12cm in order to suit every sleeping position. The Origin Superior pillow comes with a 13cm height. That makes it great for the back or side position but not great for the stomach position. If you prefer to sleep on your front, you should probably look elsewhere.
In terms of performance, the latex core does a great job provided the neck and head with the needed support. Pressure relief is great and this pillow has great contouring properties. Overall, this is a balanced pillow that is a great option for side and back sleepers.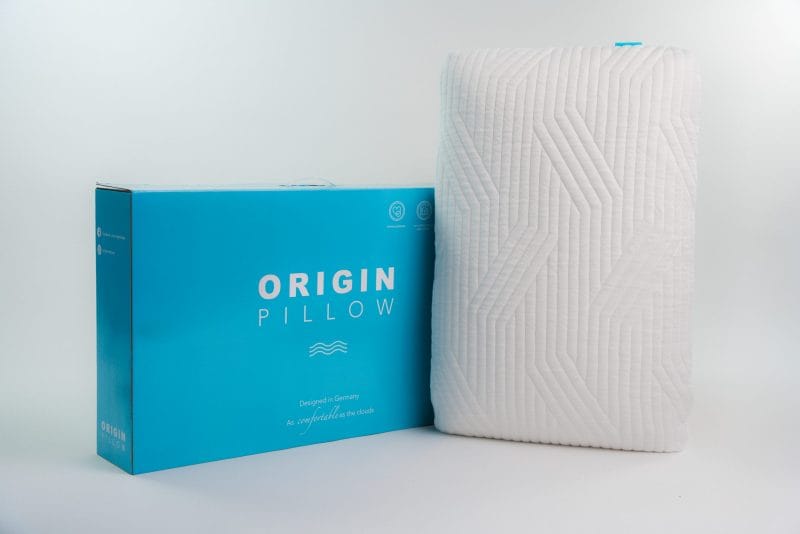 Is this a good buy?
This is always a tough question but I guess I need to answer it now that I am about to complete this Origin Superior Coolmax pillow review. In my view, this would be a good option for those looking for:
A latex pillow that is ideal for the side and stomach position.
A cooling pillow that is fairly priced.
A pillow that comes with great service and support.
If you look for all these, you should definitely have this pillow high on your list. Origin managed to build a high-quality pillow that is well-balanced and can offer plenty of support. If you are not a stomach sleeper, this is a great latex pillow.
Origin Superior Coolmax Pillow Review
PROS
Supportive and comfortable
Excellent Tencel cover
7-night trial period
CONS
Not great for front sleepers