More and more people these days look to buy a weighted blanket. There are many reasons for that but according to recent studies, the main two are stress and anxiety. In this Origin Gravity weighted blanket review, I will talk about this great option that became available in Singapore.
After trying the Origin Hybrid Pro mattress, I came across the Gravity blanket. Before getting one, I didn't know much about the way weighted blankets work so I decided to do a bit of research. This type of blanket creates an artificial hug which makes the sleeper feel more secure and protected. After seeing the Gravity blanket, I decided to give it a try. Mine arrived almost 10 days ago so let's move now to the full review below.
What is this weighted blanket made of?
During the design process, the engineers at Origin wanted to create a high-quality weighted blanket. For this reason, they used great materials and the result is impressive. The outer cover is made of a polyester-cotton blend that is breathable and durable. Additionally, it's anti-wrinkle and anti-bacterial. Underneath that, there is a 100% cotton plush layer that has the ability to regulate your body's heat. This is combined with a 100% cotton comfort fill that provides gentle cushioning and makes this blanket more comfortable. Finally, at the heart of the Origin Gravity blanket, you will find a layer made of high-density nano-glass beads. These are placed inside square quilted pockets so they are evenly distributed. The glass beads provide gentle pressure across the body and that promotes better sleep. Overall, this is a high-quality weighted blanket and Origin did a great job here.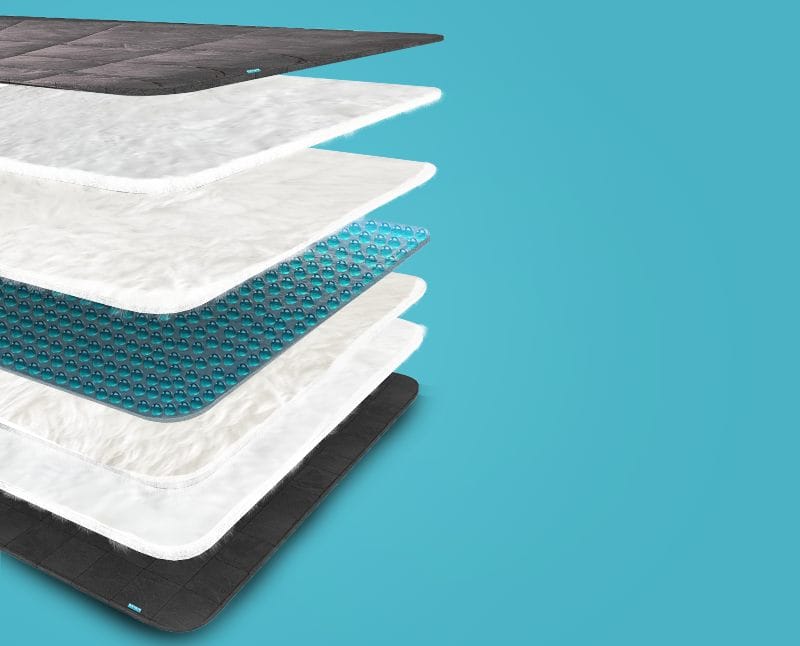 Do weighted blankets work?
Many people ask me this question so obviously, I had to do my research. The reason that weighted blankets work is deep touch pressure (DTP). According to a study back in 2011, participants recorded lower anxiety levels following weighted blanket use. The same study also reported physiological effects like lower heart rate and blood pressure. This shows that weighted blankets actually work and it's not a coincidence that so many people use them globally. If you suffer from insomnia or anxiety, this is a good place to start.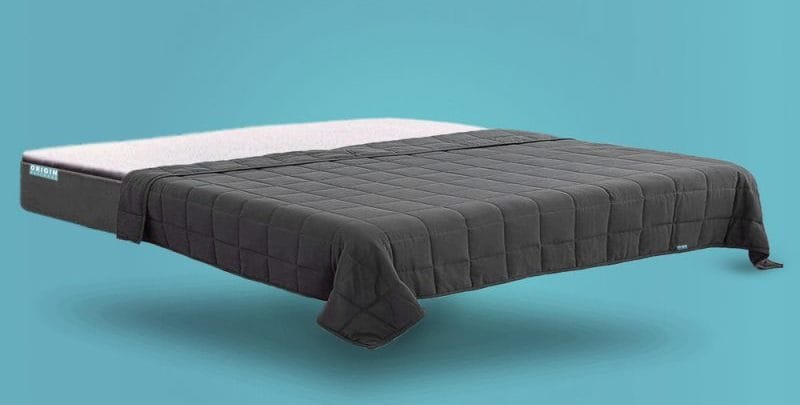 How much does it cost?
The Gravity blanket is available in one size and will cost you $300. However, they run frequent promotions so you will probably pay less than that. For example, at the moment of writing, there was a 40% off promotion.
| | |
| --- | --- |
| DIMENSIONS | PRICE |
| 183 x 122 cm | $300 |
Will I pay for delivery?
If you decide to buy a weighted blanket, you will get a free same-day delivery service which is great. Besides that, there is also an express 2-hour delivery service that will cost you a little extra. Moreover, all weighted blankets come with a 7 night-trial period that gives you a full week to try them and decide later whether you want to keep them or not. If you are not happy with your purchase, you can return it and get a full refund. Overall, this is a fantastic service offered here, especially for a bedding product.
Should I buy the Origin weighted blanket?
This is a tough question to answer but I will do my best now that I am ready to complete this Origin Gravity Weighted blanket review. In my opinion, this is a fantastic bedding product that is well-made and it's fairly priced. Origin managed to build a high-quality weighted blanket that can help you reduce anxiety and sleep better.
Origin Gravity Weighted Blanket Review
PROS
Excellent materials
Value for money
7-night trial period
CONS
Only one size available