If you look for an affordable way to improve your old mattress, you should definitely read my Origin mattress topper review. After reviewing the Origin Hybrid Pro mattress, I was really curious to try this out.
Before you decide to buy any topper, you should first understand a few things. A mattress topper can only help if your old mattress is still supportive. If the structure is damaged then it's time to buy a new mattress. If on the other hand, your old mattress remains supportive, a mattress topper can add comfort and pressure relief. My Origin topper arrived almost ten days ago so it's a good time now to move to the full review below.
Materials
This topper is designed and manufactured in Germany so you should expect a high-quality construction. Inside it, there is a 5cm cooling gel memory foam that has excellent pressure-relieving properties. Moreover, it's designed to sleep cool and that will keep the sleeping surface cool during the night.
Around it, there is a removable cover that works great. It's made of Tencel which is a material that has a number of properties. It's breathable, hypoallergenic and eco-friendly. All that makes it an ideal choice for this cover and the engineers at Origin did a fantastic job here. This is a machine washable cover and that means that it's very easy to maintain. The bottom side features an anti-slip surface so your topper will stay in place. The cover is OEKO-TEX 100 certified so it's free from harmful substances. Overall, this is a very well-made topper that really impressed me.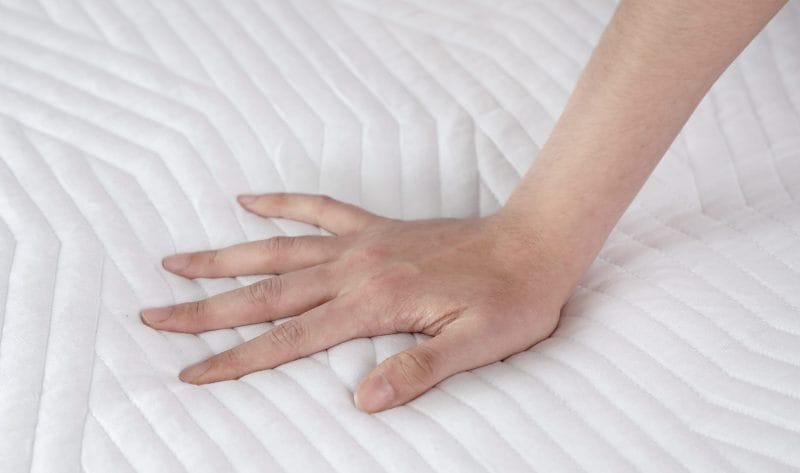 Support & Comfort
During the design process, the people at Origin wanted to create a topper that is well-balanced and has the ability to add comfort but also pressure relief. For this reason, they used a single piece of high-quality memory foam and I felt that this was the right choice. I used this topper with an old coil mattress and it did a good job, especially adding the extra comfort. I didn't feel any discomfort and the next morning I woke up with no back pain. Moreover, pressure relief was great and overall, this topper delivered what it promised.
Trial Period & Warranty
If you decide to buy one, you will get a 7-day trial period that gives you a full week to try this topper and decide later whether you want to keep it or not. If you are not happy with it, they will take it back and give you a full refund. Although this trial period is not a long one, it's still enough to understand if this topper can improve your sleeping experience. Besides that, the Origin Topper comes with a 3-year warranty which is one of the longest you can find. This clearly shows how confident they are about the quality of their products. Overall, this is a fantastic package here so no complaints at all.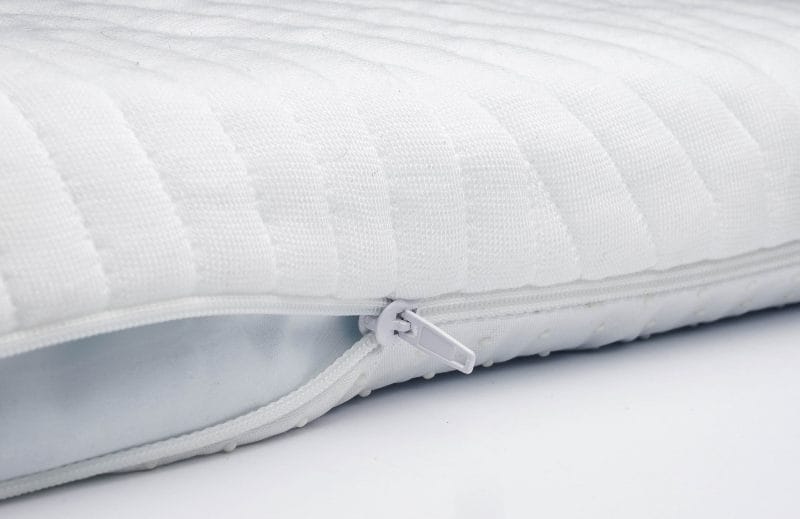 Pricing
This topper is available in 4 sizes and that means that you will probably find the right size for your old mattress. The smaller one (Single) will cost you $198 with the bigger one (King) going for $298. Having said that, the people at Origin like to run frequent promotions so will definitely pay less than the retail prices. For instance, at the moment of writing, there was a 20% off promotion. The table below has pricing information for all available sizes.
| | | |
| --- | --- | --- |
| SIZE | DIMENSIONS | PRICE |
| Single | 91 x 190 x 5cm | $198 |
| Super Single | 107 x 190 x 5cm | $228 |
| Queen | 152 x 190 x 5cm | $258 |
| King | 183 x 190 x 5cm | $298 |
Should I buy this topper?
It's time now to complete this Origin mattress topper review and share my final thoughts with you. This is a high-quality topper that comes with an affordable price tag. Origin managed to build a great product here that is paired with excellent service and support and this is hard to find. If you look for an easy way to improve the way you sleep, this is definitely an option you should consider.
Origin Mattress Topper Review
PROS
Can add comfort
Great removable Tencel cover
7-night trial period
CONS
Design of the cover is uninspiring