If you look for a well-balanced mattress, you should definitely read my Noa mattress review. If you live in Singapore, the chances are that you have come across a Noa advert. This popular brand was founded back in 2016 and since then, they have seen great success in competitive markets like Canada and Australia.
As expected these days, this is another boxed mattress so it will be delivered directly to your door. One of my close friends bought one recently so I was really curious to get my hands on it. My Noa mattress was delivered almost ten days ago so it's a good time now to move to the full review below.
What is this mattress made of?
The Noa mattress is made of 5 layers plus the cover. In detail, these are:
A natural latex foam layer that is supportive but at the same time it can provide your body with comfort. Natural latex is hypoallergenic and adds bounce to this mattress.
A cooling gel memory foam layer that can provide your body with the needed pressure relief. This layer can regulate heat very efficiently.
A transition foam layer that is there to connect the upper foam layers with the pocket springs. This type of foam has the ability to minimize motion transfer.
A pocket spring layer that can provide your body with the needed support. Besides that, this layer allows airflow so your mattress can breathe better.
A perimeter edge support foam layer that provides additional durability to this mattress. It also improves edge support but also the overall balance.
This mattress measures 28cm in height and if you want to have a better look at its construction, there is the image below. I have to mention here that all foams used to make it are REACH certified. This means that they contain no hazardous substances and they are safe for human use.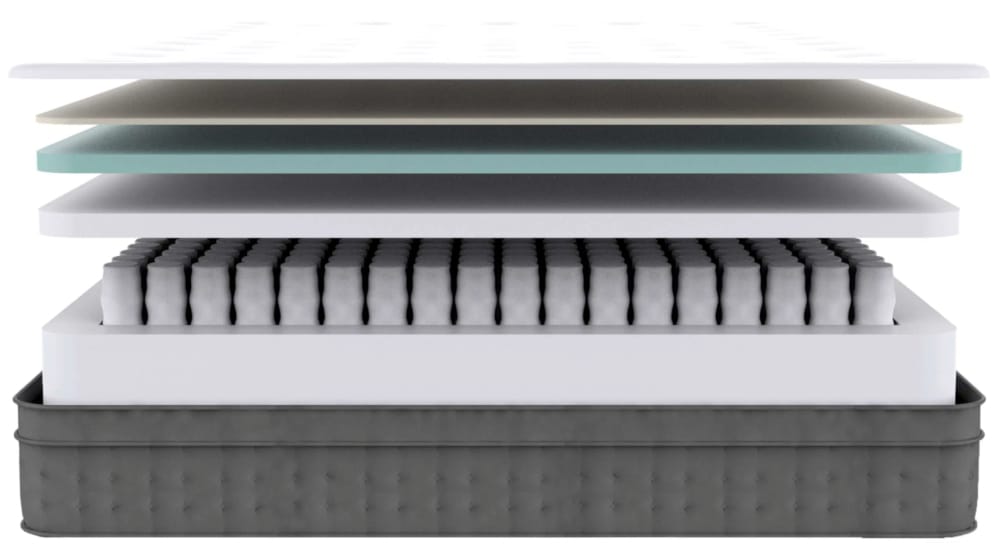 Is this a good cover?
The cover of this mattress is made of Tencel which is one of my favourite materials. It has a number of properties that make it a great choice to use for a cover. For starters, this is an eco-friendly material that is made of wood pulp. Secondly, Tencel is naturally antibacterial and hypoallergenic. This makes it ideal for people with sensitive skin or allergy sufferers. Finally, Tencel is very breathable and that will help your mattress stay cool during the night.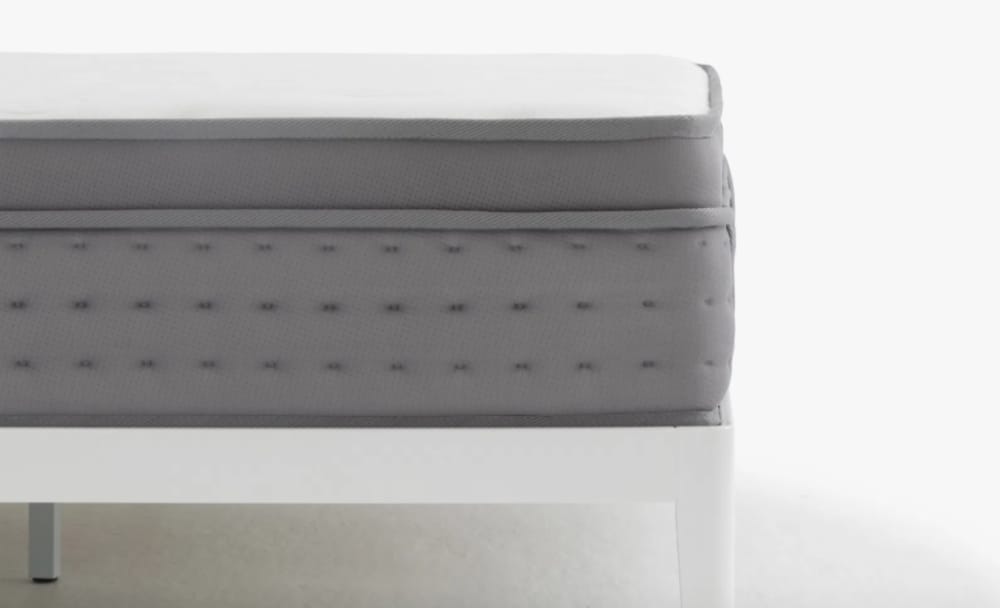 The cover features a classy design and I would say that it makes this mattress look more premium than it actually is. On the sides, you will find 4 handles that will help you move it when needed. Unfortunately, this is not a removable cover so you will have to spot clean it if you get it stained. Overall, this is an excellent cover and the people at Noa did a great job here.
How firm is this mattress?
I would like now to continue with the Noa mattress review and talk about its firmness. The majority of boxed mattresses are designed to suit most sleepers and the Noa mattress is not an exception. It comes with a medium-firm feel and if I use my virtual scale here, I would say it's a 6.5 with 10 being really firm. Let's talk now about the different sleeping positions and how this mattress performed.

Starting from the back position, the mattress hugged my hips and shoulders and my weight was evenly distributed. I felt well-supported and pressure relief was great.
Turning to the side position, the pocket springs adjusted quickly and this allowed me to have a healthy spinal alignment. Support remained at a high level and I was comfortable in this position.
Finally, turning to the front position, the Noa mattress supported my hips and shoulders which is important in this position. Pressure relief was great and overall, I felt that this mattress will suit every type of sleeper.
If you share your bed with a partner, this mattress is designed to have minimal motion transfer so you can forget about the annoying partner disturbance. Moreover, the edge support is great and that means you can expect the same performance across the four corners of the sleeping surface.
Does it come with free delivery?
If you decide to buy a Noa mattress, you will get free delivery for all sizes. They offer a fast service and all mattresses are usually dispatched within 3-4 working days. As I have already mentioned above, this mattress will come inside a carton box and it will be delivered directly to your door. I live in the central district and my mattress was delivered in 4 working days. Noa informed me about the whole process via text and email and overall, I had a great experience with them.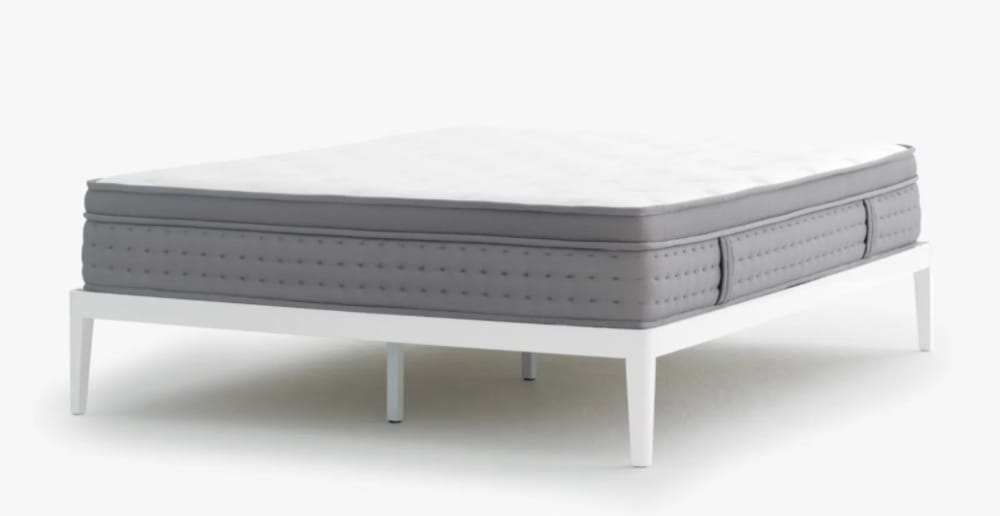 Will I get a trial period?
Buying a mattress online can be a difficult decision for some people. Noa seems to understand that and for this reason, if you buy a mattress from them, you will get a 120-night trial period. This will give you exactly 4 months to try this mattress and decide later whether you want to keep it or not. If for any reason, you are not happy with your mattress, you can return it and ask for a full refund. It's an easy process and they will do most of the job for you.
Besides that, you will also get a 15-year warranty which is one of the longest policies in the market. That means that you don't have to worry about it as you are covered for a really long time. To find out more about it, you can visit their warranty page. Overall, this is a fantastic package here so well done Noa!
How much will I pay for it?
The Noa mattress is available in 4 sizes so you have a few options to choose from. The smaller size (Single) sells for $699 with the bigger size (King) going for $1,099. Having said that, the people at Noa run frequent promotions so you will probably pay less than that. For instance, at the moment of writing, there was a $250 off promotion. The table below has pricing information for all available sizes.
| | | |
| --- | --- | --- |
| SIZE | DIMENSIONS | PRICE |
| Single | 91 x 190 x 28 cm | $699 |
| Super Single | 107 x 190 x 28 cm | $799 |
| Queen | 152 x 190 x 28 cm | $999 |
| King | 183 x 190 x 28 cm | $1,099 |
Should I buy this mattress?
This is the question I have to answer now that I am about to complete this Noa mattress review. In my opinion, this mattress is ideal for those looking for:
A hybrid mattress that is good for all sleeping positions.
A well-made mattress that is fairly priced.
A mattress that comes with a 120-night trial period.
If you look for all of these, the Noa mattress can be a great choice. What I loved about it is the fact that this is a complete proposition that combines a high-quality mattress with excellent service and support. And all that comes with an affordable price tag. For all these reasons, this is a mattress I can highly recommend.
PROS
Good for all sleeping positions
Excellent edge support
120-night trial period
CONS
Cover is not machine washable