If you are looking for a comfortable option, you should definitely read my Peace Lily Kapok pillow review. After seeing great success with their latex mattress, the engineers at Peace Lily decided that it was the right time to develop a pillow range. The Kapok pillow is an adjustable one but I will talk more about it later.
It's one of the largest pillows (74 x 43 x 16cm) that you will find on the market so you should be aware of that before you purchase it. Like any other Peace Lily product, the Kapok pillow comes with excellent service and support. That means that if you order one, you will get a 100-night trial period plus free delivery. Mine was delivered almost 2 weeks ago so it's a good time now to move to the full review below.
Construction
During the design process, they wanted to create a plant-based down alternative. For this reason, they decided to use organic kapok fibres, a sustainable material that has a fluffy feel. In the case, you want to adjust the height of this pillow, all you have to do is remove enough fibre until you get the result that you want. This is a simple mechanism but it works great.
They chose to use kapok fibres because they have the ability to allow airflow which means that your pillow will remain cool even during the hot summer months. As you can imagine, this is very important for a country like Singapore which has a humid climate. Overall, this is a high-quality pillow and I love the thought behind this design.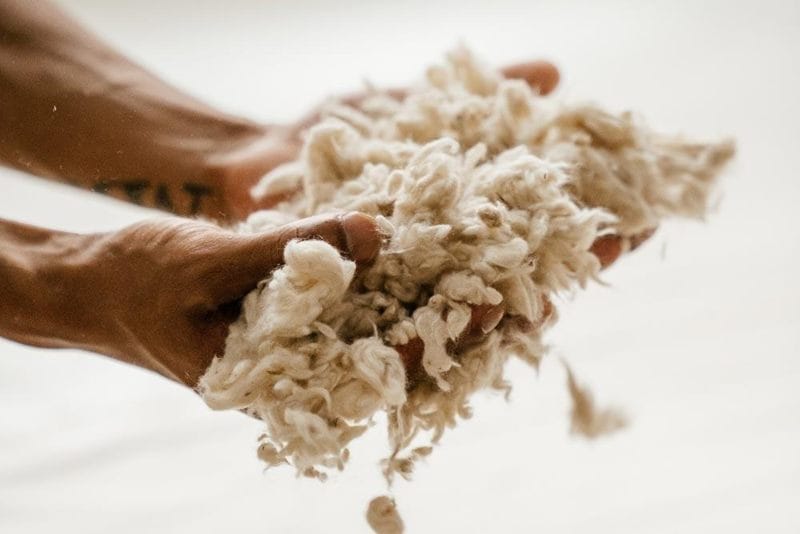 Cover
The cover of this pillow is made of 100% organic cotton. They decided to use this material because it's breathable but it also deals well with sensitive skin. I have to mention here that this is GOTS certified and that shows the real effort that Peace Lily has put into making this pillow. To keep it plain and clean, the cover is not dyed and this is something that I personally like. The cover features a zip that you can use to remove or add the kapok fibres. The design is a plain one but it complements well the look of this pillow. Overall, they did a good job here so no complaints at all.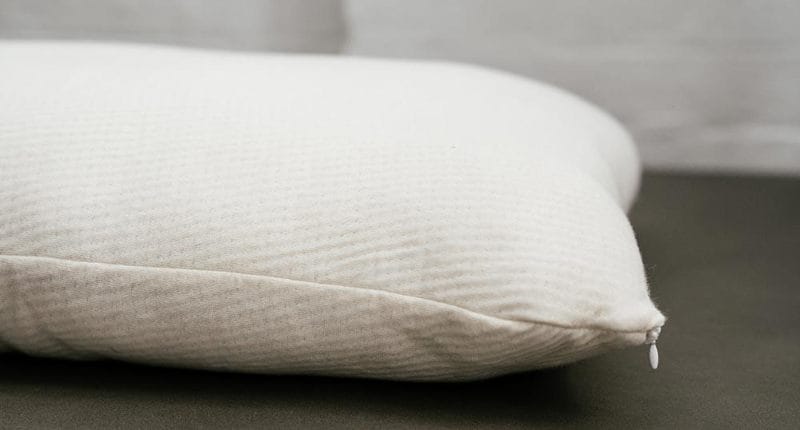 Support
I have already mentioned before that this pillow is an adjustable one. That means that you have the option to customize it according to your needs. The main thing that you can change is its height which should be adjusted according to your sleeping position. For example, back and side sleepers will probably enjoy a higher loft whereas stomach sleepers will enjoy a pillow with a lower profile. In order to adjust it, all you have to do is unzip the cover and remove or add as much filling as you need. After experimenting for a while I had the ideal loft for myself.
The kapok fibres also add a plush feel to this pillow so if this is something that you enjoy then this can be great for you. I felt that this is a versatile pillow and this is something that is hard to find these days. If you look for a customized sleeping experience this can be a good option.
Is this a good pillow?
It's time now to complete this Peace Lily Kapok pillow review and share my final thoughts with you. I think that this would be a good option for those looking for:
A pillow made with natural materials.
An adjustable pillow that promises a customised sleeping experience.
A pillow that comes with a 100-night trial period.
Peace Lily managed to create a good all-rounder here that is designed for those who prefer a plush feel. If you fall into this category, this is definitely one to consider.
Peace Lily Kapok Pillow Review
PROS
Adjustable height
Natural materials
100-night trial period
CONS
Some might prefer a firmer feel